Data Detail: 2020 J-1 Visas
2020 Saw 69% Drop in J-1 Visas
New data from the U.S. Department of State show J-1 Visa approvals declined 69% in fiscal year (FY) 2020. J-1 visas (Exchange Visitors) are commonly used by international medical graduates (IMGs) to pursue graduate medical education (GME) including nephrology fellowship, often through the Educational Commission for Foreign Medical Graduates (ECFMG) Exchange Visitor Sponsorship Program. Similar drops were seen among the other visas used in GME, with H visa approvals down 24% in FY 2020, and O visas for those with extraordinary ability in the sciences down 52% over FY 2019.
Since IMGs comprise the majority of internal medicine residents, any constraints on J-1 visa availability could affect the subspecialty pipeline. Between 2014 and 2020, most IMG participants in the ASN Nephrology Fellow Survey have trained under the J-1 visa (range 53%–67%).
J-1 Visa Approvals Dropped 69% in FY 2020…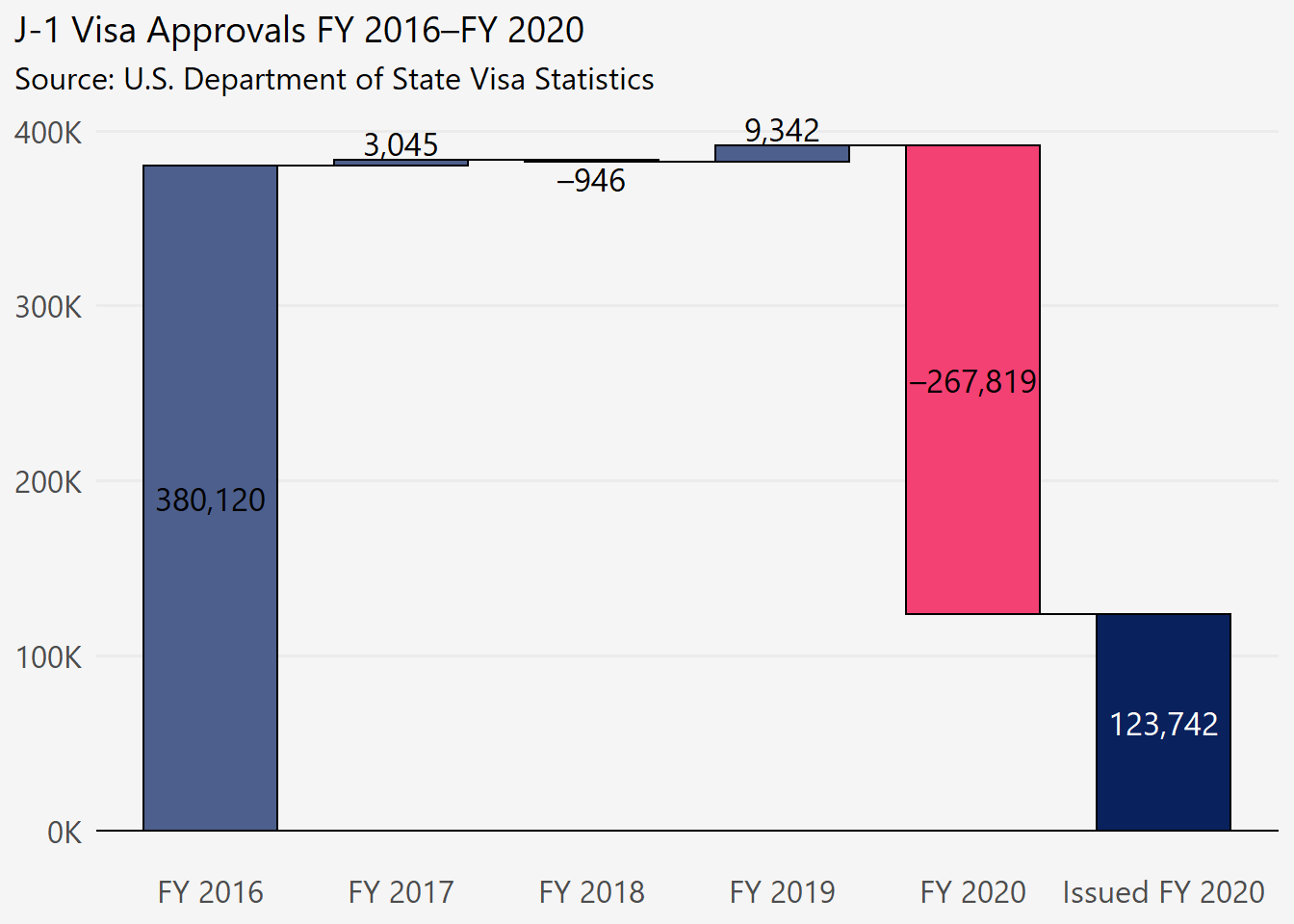 …which comprise the majority of visas for Nephrology Fellows.
Visa Types Reported by Nephrology Fellows
Citation
BibTeX citation:
@online{a. pivert2021,
  author = {A. Pivert, Kurtis},
  title = {Data {Detail:} 2020 {J-1} {Visas}},
  pages = {undefined},
  date = {2021-11-08},
  url = {https://data.asn-online.org/posts/data_detail_j-1},
  langid = {en}
}

For attribution, please cite this work as: